Tables combine dimensions and measures into views for your data collection, reporting, analysis and visualization tasks
| | |
| --- | --- |
| | Tables define your views of data. |
Working with new tables
Adding a table to the grid
To add a new table, start in the grid by right clicking or using the button. Get started quickly with the add new table menu.
To reuse an existing table, drag and drop from Contents. Then update to your required table view.
Add new table menu
Select your table type from the most common layouts - including Import CSV if you have a CSV file with dimensions and measures ready to use.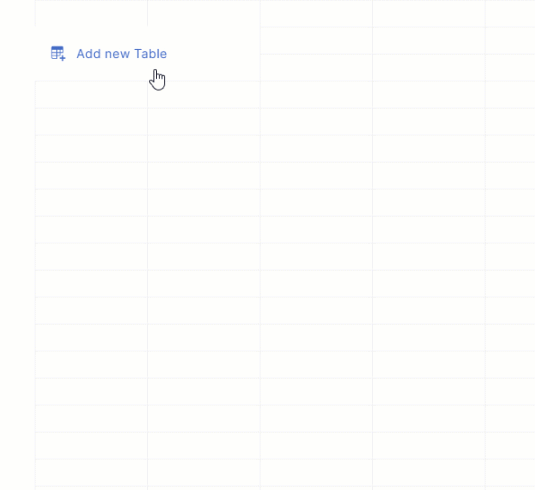 New table default layout
Your new table has everything you need to build.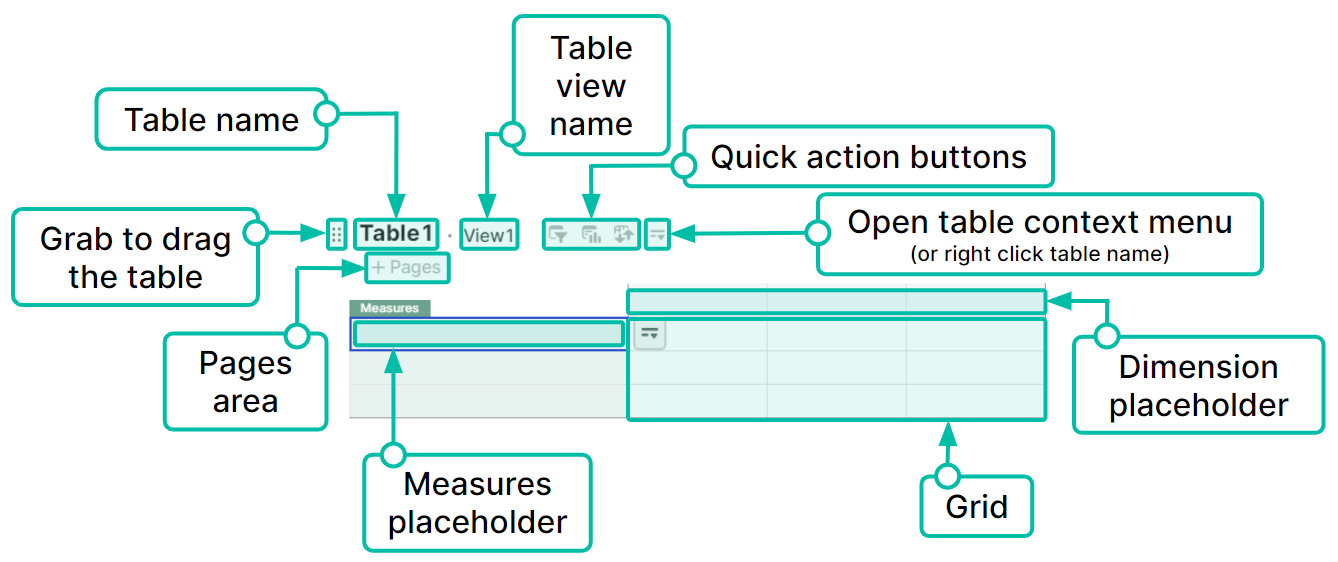 Naming a table
Rename a table via double left click.

Building on and expanding the table
From your starting point you can progress to add dimensions and measures, update and organize table views.