Present table views in a table, chart or card style
Each table view may have a display mode to best present the task-based layout. Display modes are table (grid), chart or card.

Interact with table views to update display modes.
Table views and display modes in action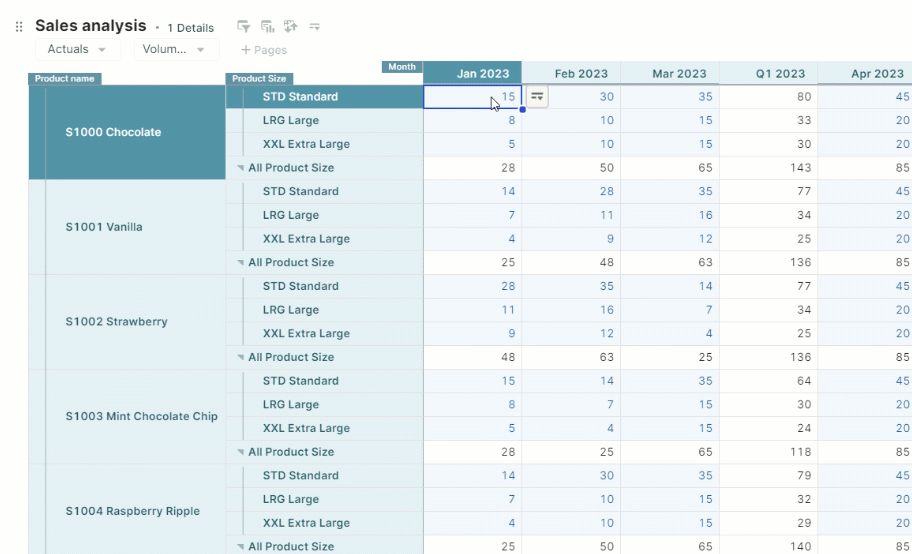 Selecting a display mode
Let click

and select the display node.
The display mode will reflect the current table view. To optimize the view for a display mode (e.g. a detailed table v a summary chart) use pivoting and slicing.
List of display modes


| | |
| --- | --- |
| | Table view shows the data a spreadsheet-grid style. |
| | Display the data as a single/multi bar chart. |
| | Display the data as a single/multi line chart. |
| | Display the data as a scatter chart. |
| | Display the data as a pie chart. |
| | Display the data in a Card view. Cards are perfect for focusing users on the most important numbers, totals, metrics and key performance indicators |