Template Library
Start with one of our flexible, pre-built templates designed for a variety of specific use-cases.
Plug in data and begin working right away, or start with the one closest to your use case. Adjust it or build on it to meet your specific needs (all formulas are unlocked). C
lick the 'Get It Now' button on the template page, and a new copy will be created in your team.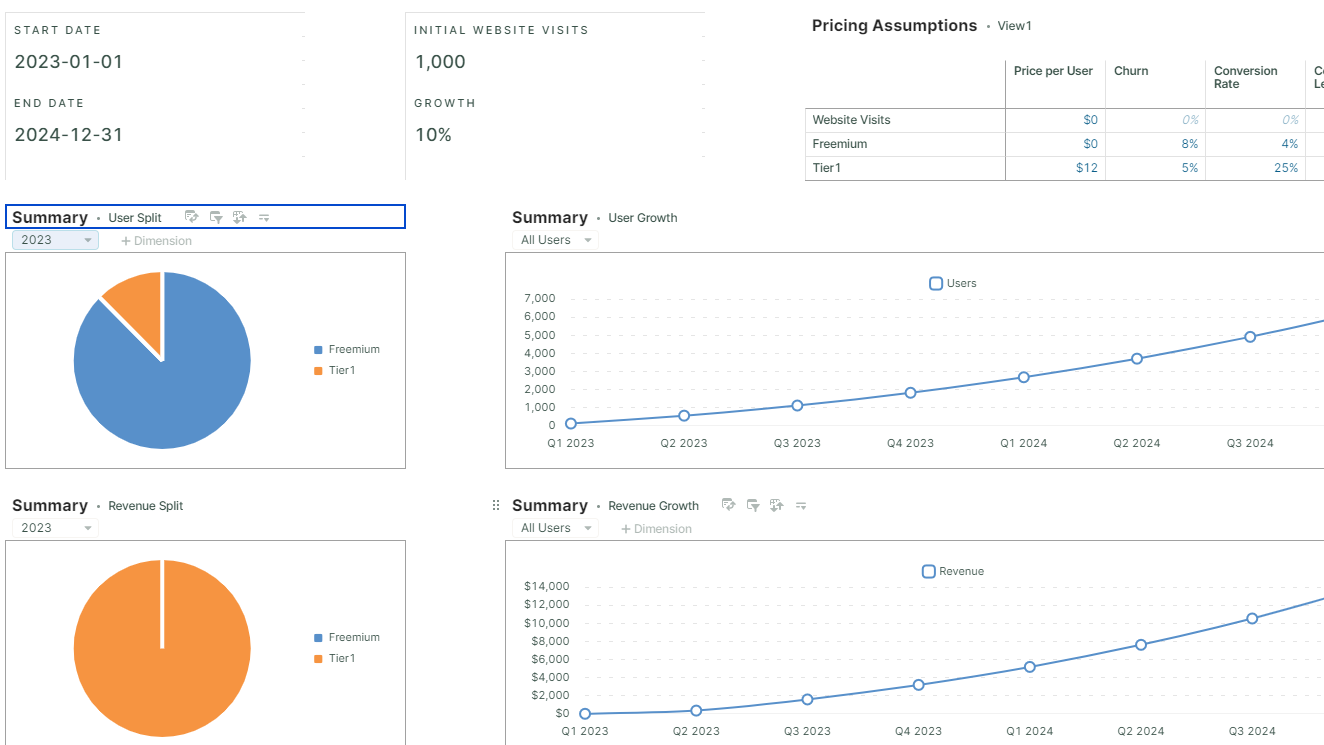 Calculate growth, SaaS revenue, and future number of users based on website traffic and other assumptions.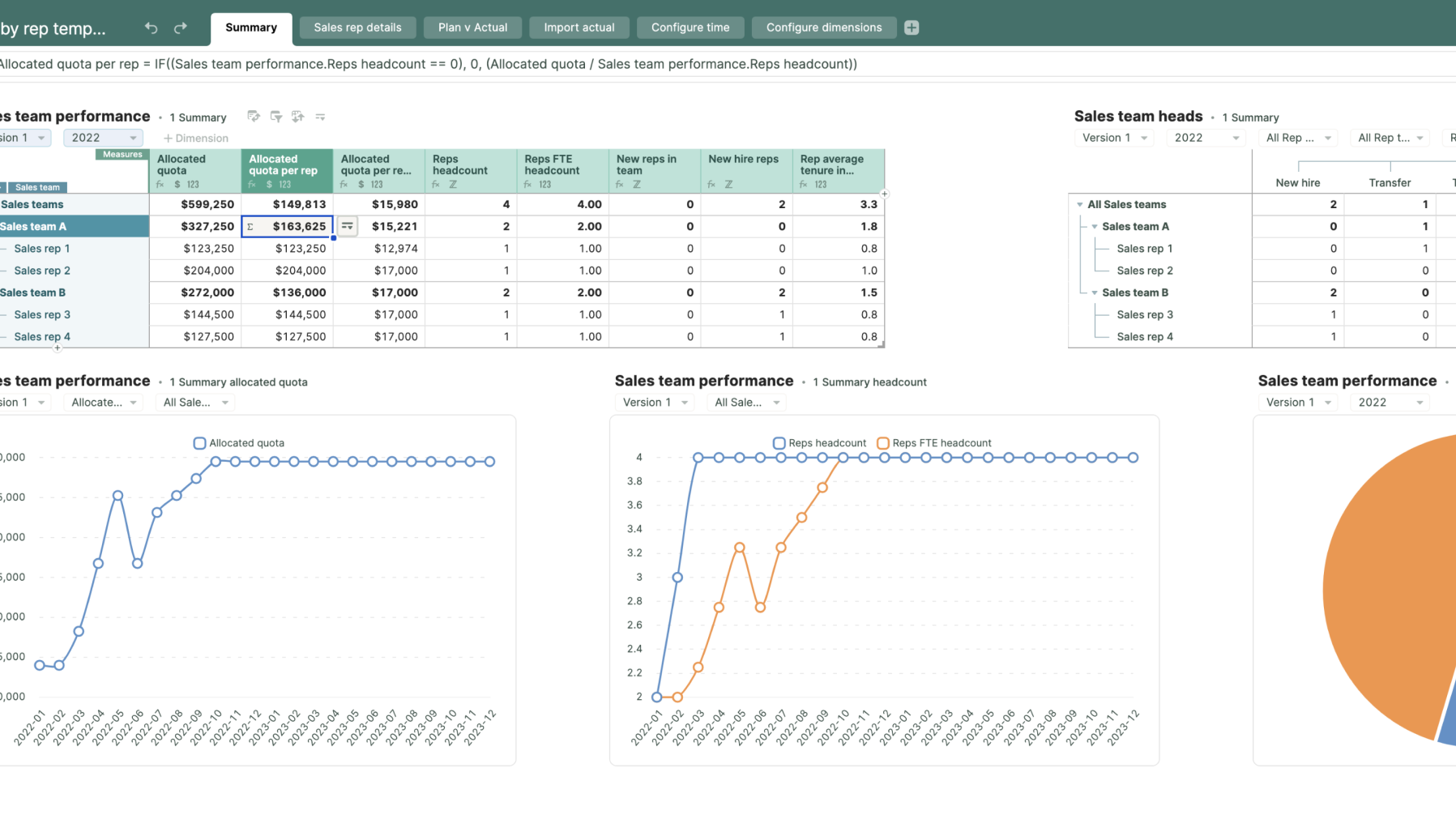 Plan quota by sales rep, rep type and team. Explore alternative versions. Import actuals for analysis.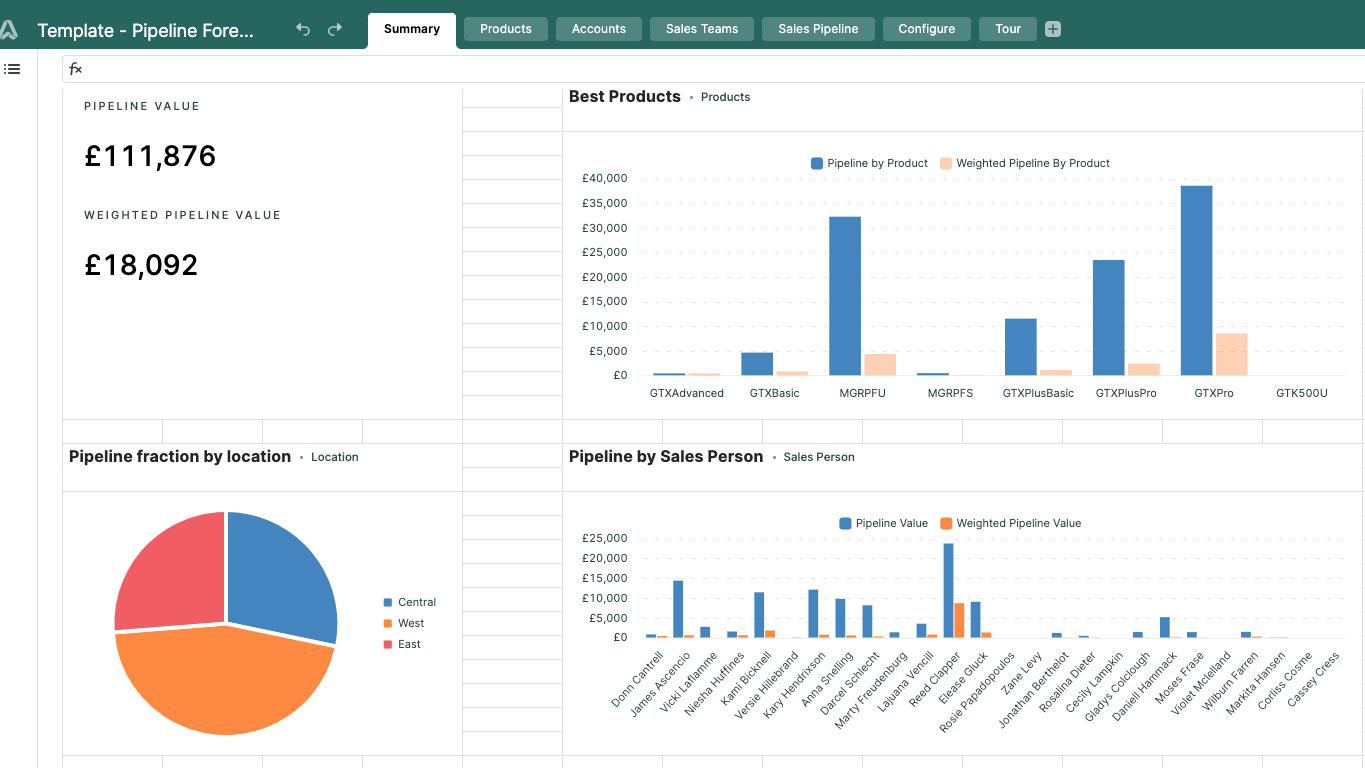 Gain valuable insights into your sales pipeline with our comprehensive Sales Pipeline Forecast Tool. Optimize your pipeline today!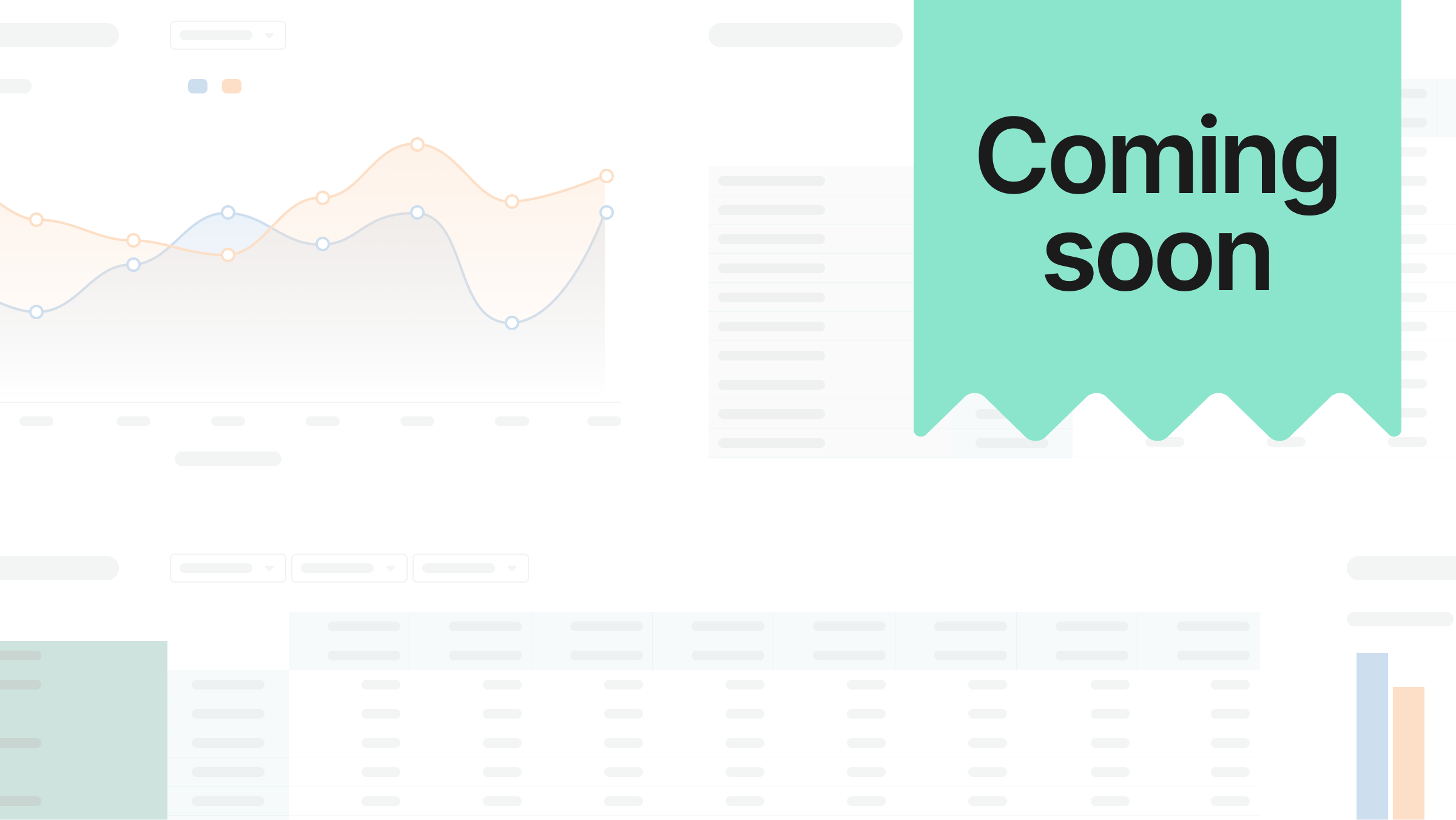 Allocate sales quota for all your reps, configure to hiring plans, compare plan with actual, etc.
Build something new
Can't find what you're looking for? Creating your own tailored app has never been easier with our drag-and-drop builder.